LMT LAB DAY – 23/24 February, 2018 – Chicago, USA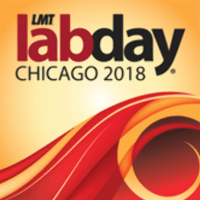 We were at LMT® LAB DAY® Chicago 2018 on February 23rd and 24th at Hyatt Regency Chicago – Booth D-60.
Thanks for taking part to our Lecture!
OPEN YOUR MIND: "A DIGITAL FUTURE, DELIVERED TODAY"
February 23rd – Picasso Room . West Tower, Bronze Level
Session on: 8am, 10am, 12am, 2pm, 4pm, 6pm
in which we showcased the digital dental workflow from start to finish. We will be showcasing multiple speakers from various CAD/CAM companies at the forefront of the digital dental industry.