Full adaptability in machines use
MillBox can manage any kind of machine tool on the market.
All post-processors in MillBox are included in the software supply.
Post-Processor are the translators of the tool-paths calculated in the CAM program specific for each kind of numeric control machine. The syntax, the use of specific functions and the reliability of the post-processor are highly important. This is the reason why, apart from the post-processors currently available in MillBox, we care about implementing new post-processors to let you program your machines always in the best way.
When available the kinematic module (optional), you can input the machine's 3D drawing, together with the holding fixtures. In this way, it is possible to simulate the machine's process and to control any possible collision among all involved components.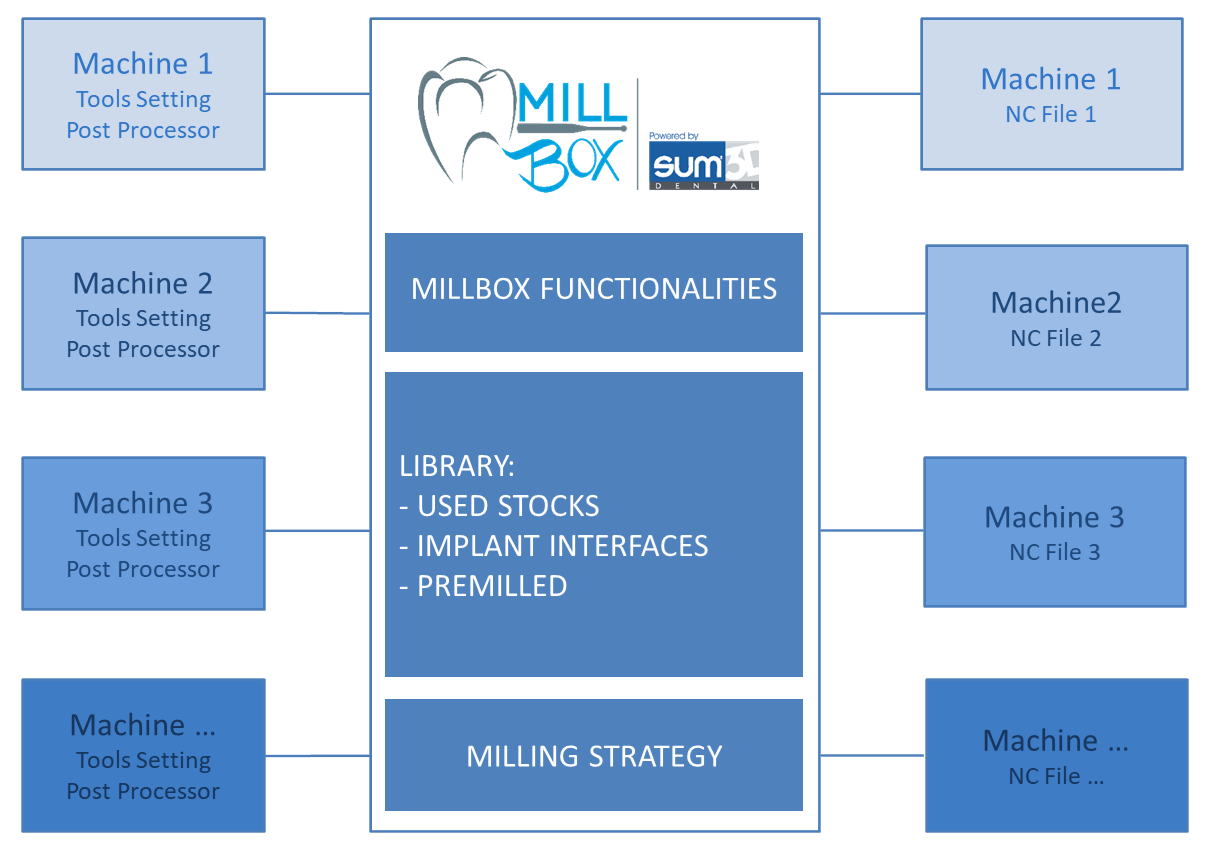 Mikron®, DMG®, Hermle®, Roeders®, Isper®, VHF®, MB-Maschinen®, Imes-Icore®, Roland®, Wieland®, Hint-els®, Yena®, Venture®, Macon®, Hurco®, Zeno®, Tecno-CN®, Righi®.