AI DRIVEN: the synergy that creates the future
January, 2021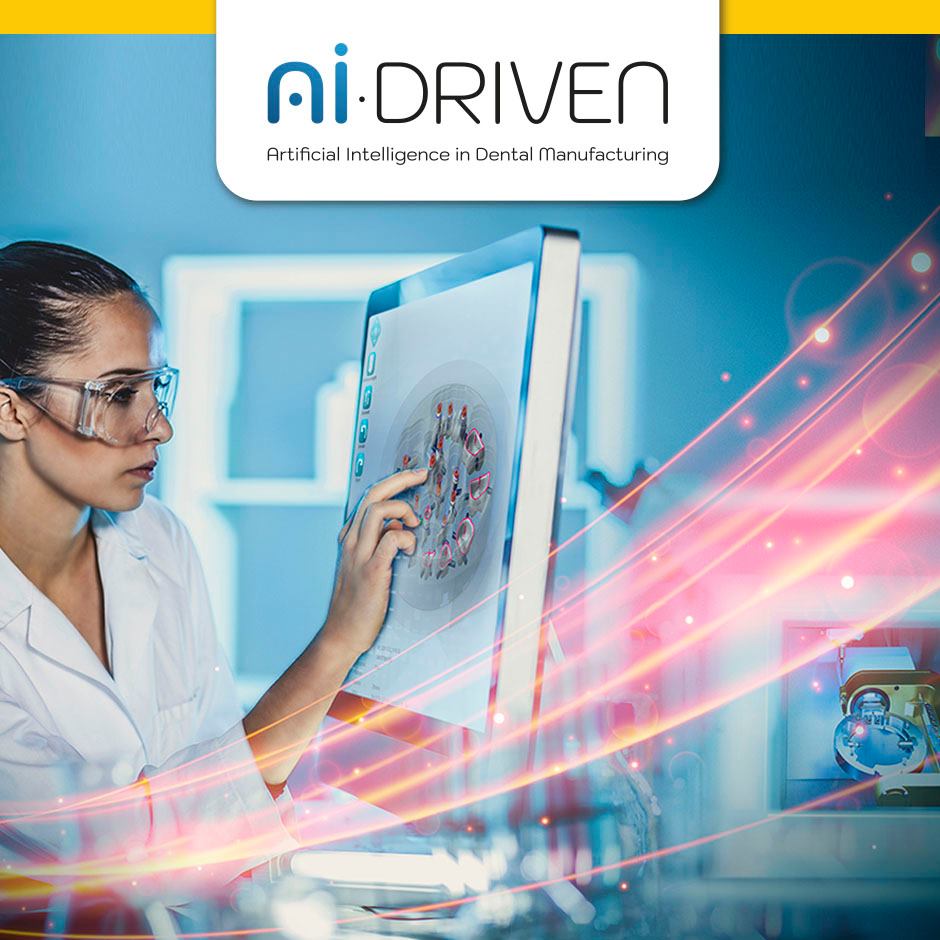 AI DRIVEN: Artificial Intelligence applied to dental manufacturing.
With Artificial Intelligence, the dental manufacturing process of your laboratory is extremely simplified. It facilitates your workflow even on more complex jobs and "acts" autonomously in solving problems, performing actions or tasks for you!
Thanks to A.I., our solutions are special and we can make them better and better every day. Utilizing feedbacks and techniques shared by manufacturing experts throughout the industry, Artificial Intelligence has enhanced and improved your MillBox CAM Experience.
Find out more! CLICK HERE.