RhinoNC: discover the latest release notes!
May, 2021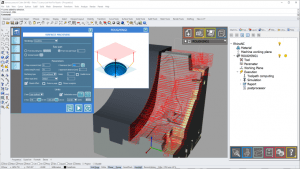 RhinoNC: all the updates of the 3D CAM software
Take a look at the latest release notes of RhinoNC, the most complete CAM solution perfectly integrated into Rhinoceros 7. Some of the tips: new feature for automatically managing the safety plane value in the surface's strategies, new graphic process manager in RhinoNC tree machining and much more.